Put Your Best Foot Forward Ladies: How to Dress for an Interview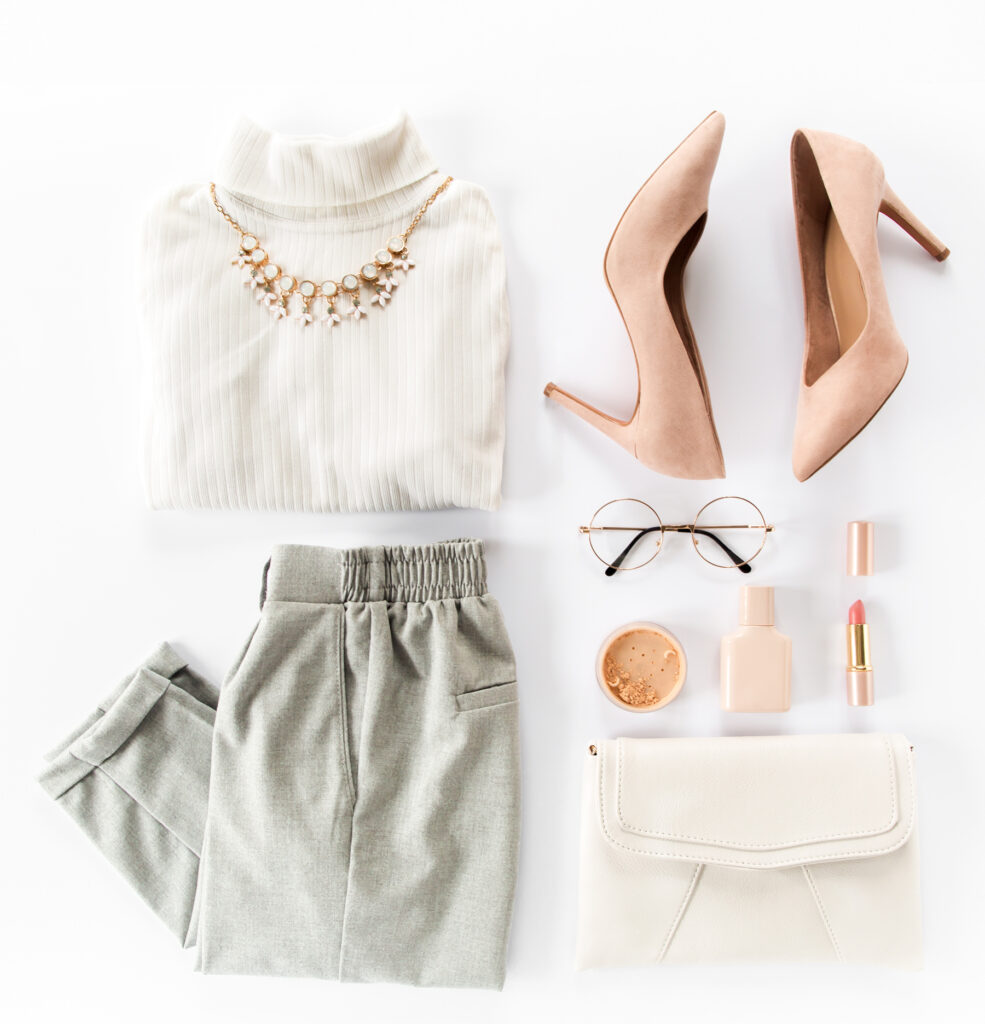 Whether you're entering the workforce for the first time or returning from an extended break, making the right impression in your attire as well as your demeanor can help you land the job of your dreams. Here are some tips for selecting the right outfit for your interview:
Overdressing is better than underdressing
If you're interviewing at a company with a casual dress code and wondering if that plays a factor in how you should dress, err on the side of overdressing. A pantsuit may be way overdoing it, but a skirt, blouse, and cardigan with some close-toed shoes will keep your look professional without making you stick out like a sore thumb.
If you're interviewing at a trendy startup where all the employees wear flip flops and jeans every day, you'll want to avoid looking too corporate or you might not look like a good fit for the culture. In this situation, you can get away with wearing a nice pair of dark jeans and a dressy blouse or sweater. If your dark jeans are more like jeggings, spraying them with starch can help firm them up for a more polished look.
Keep it conservative
Unless you're interviewing for a job in the fashion industry where your creative style choices could help land you a position, keep your look conservative and understated. Close-toed shoes, simple accessories, and natural makeup will help your personality and accomplishments take center stage.
Iron your clothes
Your interview is the last place you'll want to show up looking disheveled, so spend some time ironing your clothes before leaving the house. If you're wearing a button-up blouse, a blazer, or a pencil skirt, you'll want to use a little starch before ironing to create a sleek, clean silhouette. Starch is also key if you'll be taking public transit to your interview, as it helps prevent wrinkles throughout the day.
Avoid distractions
Short skirts or extremely tight-fitting garments, noisy jewelry, and chipped nails can all be distracting to your interviewer and detract from your professional look. Apply a neutral polish the night before, check your shoes for dirt and scuffs, and cover up any visible body piercings or tattoos before heading off to your interview.
Treat yourself
It may sound silly, but doing something special for your appearance will help boost your confidence on the day of your interview, something your interviewer will surely notice. Get a fresh hair cut or color, buy a new blouse, or get your blazer tailored for the perfect fit. Anything that enhances your interview appearance and makes you feel awesome is fair game!
Neutral purse or briefcase
Don't bring a large tote bag or carry a briefcase in addition to your purse—choose one or the other and keep the style simple, neutral, and classic.
Color is okay
You won't feel your best showing up to an interview with neutral everything from head to toe. While it's best to keep the anchors of your outfit in classic neutrals like black, gray, or navy, feel free to inject some style into your look with a colorful blouse or heels. As long as the silhouette is dressed-up and work-appropriate, wearing a little color is A-okay.
Confident you'll get the job? Start planning ahead for what to wear on your first day of work.
BACK TO CATEGORIES