Home Hacks: Anatomy of a Laundry Room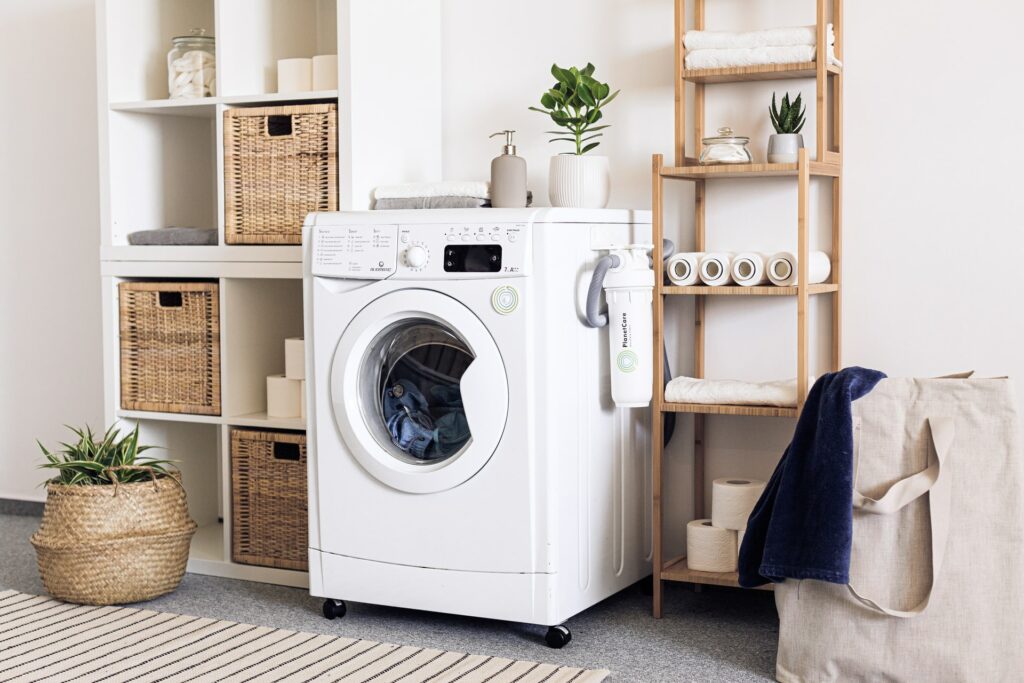 Laundry is one of those never-ending chores that's always on our to-do lists. That's why it's important to have a laundry space you actually want to spend time in. An organized, well-designed laundry area will welcome you and make you feel more prepared and relaxed as you go about your work. Here are the elements you'll need to craft the perfect laundry room: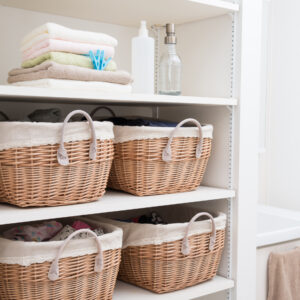 Washer and dryer
Choosing the right washer and dryer to fit your needs will help make your laundry routine easier. If you have a large family or want to be able to wash large bed linens at home, an industrial-sized washer and dryer will get the job done. If you dislike the process of hand-washing, select a washing machine that includes a hand-wash option in addition to the delicate cycle.
Sink
If you have the space, a large sink will be helpful for hand-washing and rinsing off extra-soiled clothing and shoes.
Countertop

Counters give you a place to put dirty clothes to keep them off the floor and space to fold and sort clothing straight out of the dryer.
Storage space
Whether it's a shelf above the washer and dryer or cabinets and built-in hampers, it's important to have a place to keep your laundry supplies so they're out of the way. With extra cabinet space, you have the freedom of storing your cleaning rags and towels to keep them away from your finer linens.
Laundry arsenal
Your laundry arsenal should allow you to tackle any project in the laundry room. Beyond laundry detergent and dryer sheets, you'll also want to have stain remover, wrinkle release, fabric softener and spray starch, which will help you achieve the look of professional cleaning at home. Store your laundry arsenal in a printed basket to add a touch of style to the space.
Ironing board
With an ironing board in your laundry room, you'll be able to quickly press items that wrinkle in the dryer. For easy setup, install a wall-mounted ironing board with a stylish cover to match the décor in the room.
Iron
Having a high-quality iron in your laundry room will make ironing a breeze and allow you to tackle any wrinkle that may come out of your dryer. If you iron bed linens and curtains frequently, you may want to select larger, more powerful appliances to help get the job done.
Decorations and details
The laundry room is a space you'll be seeing a lot of, so don't skip out on adding decorative items that make the space feel more like home. Use gentle color palettes, like soft blues and greens, to create a relaxing environment you'll look forward to spending time in.
BACK TO CATEGORIES